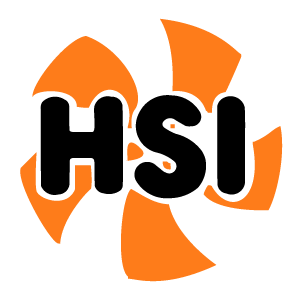 Hydra Service, Inc.
Specialists in Fluid Movement
ALABAMA • FLORIDA • MISSISSIPPI • GEORGIA
Hydra Service, Inc has over 65,000 sq. ft. of repair facilities which include a pump repair shop, an electric motor & rewind shop, a machine shop, and test tanks. Additionally, we have our own fleet of fully-equipped service trucks, complete with cranes. Our service department is on call 24 hours a day,
Our Service Department of 29 technicians makes the difference between us and the competition. In addition, HSI offers an extensive Product Line in which to better serve our individual customers' needs in various applications and Job Sites. HSI provides the manpower, equipment, and vehicles to support our product line in all types of applications and jobs.
Full Fleet of Delivery Trucks and Tractor Trailers
5 Test Tanks, company-wide, to test pumping equipment 115v-575v and up to 500 h.p.
New 32,000 gallon Test Tank, 17′ deep, 800 amp service, complete with 14″ Flow Meter and 350 HP VFD Drive.
Confined-space approved; we can remove existing pumps and replace with ABS
Service exchange on submersible pumps
Service contract on Lift Stations
Ability to retrofit existing pump stations to our own
On-site Pump Operations & Service Schools for customers & engineers
All technicians regularly update skills with service training & schools
Laser alignment
Temperature Probe
Vibration Analysis equipment
Incorporated in 1982 and still growing - "Success is the people who work for this company - we are one team", F.J. "Jimmy" Doyle"
1-800-749-3569
Main Headquarters
jimmy@hydraservice.net
2104 Hwy. 160
PO Box 365
Warrior, AL 35180
205-647-5326 Phone
205-647-2736 or 7449 Fax
1-800-749-3569
South Alabama Facility
23304 McAuliffe Drive
Robertsdale, AL 36567
251-947-5006 Phone
251-947-5105 Fax
1-800-847-5006
Mississippi Facility
4381 Hwy. 80
Pelahatchie, MS 39145
601-854-5502 Phone
601-854-5504 Fax
1-888-258-1892
Debary, Florida Facility
250 Springview Commerce Dr.
Debary, FL 32713
407-330-3456 Phone
407-330-3404 Fax
Jasper, Georgia Facility
150 Dean Goss Dr.
Jasper, Ga.
(706) 807-2383
Bradenton, Florida Facility
4554 19th Street Ct E,
Bradenton, FL 34203
(941) 567-6941 Phone
Quincy, Florida Facility
190 Corporate Ct.
Quincy, FL 32351
1-850-391-6191